This is my first list of books that I would declare are some of my favorites from this year, I read a lot more than what is listed, and your favorite book may not be on here, but I hope you enjoy this list.
Some of these books were published prior to 2016, but I didn't get around to reading them until this year. (Which I keep telling myself is normal)
Picture Books
I have a harder time reviewing picture books because they are so vast in content that it is hard to choose which ones really resonated with me. Here are my three:
Don't call me Grandma by Vaunda Michaeux Nelson – This book was beautiful in every way. It's certainly not a "feel good" story, but a real story about love between a great grand mother and her great grand daughter. The author, Vaunda Micheaux Nelson always holds a special place in my heart, she was my librarian in my hometown growing up.
The Night Gardener by Terry Fan – The pictures in this book are absolutely captivating, and I truly think this has a shot at the Caldecott 2017. The story follows a boy who wakes up and sees that the tree outside his window was sculpted into an owl! As the story goes on, more sculptures appear and makes this town beautiful.
Cry, Heart, But Never Break by Glen Ringtved – Beautiful and sad in all the right ways, this book deals with death and why sadness occurs with death. Four grandchildren are visited by death when their grandmother is dying, and they come to terms and understanding of why it is important to grieve and say goodbye. I cried reading this book and I think this book should be shared with all children.
Children's
Echo by Pam Muñoz Ryan (2015) – This book was one of the best books I have ever read, hands down. I am in astonishment of how well this book was crafted. The way the three children's stories are intertwined by a thread of destiny, makes this a story that I will read again and again! Did I cry at the end? Yes.
The Wild Robot by Peter Brown – A captivating story about a lost robot who has to adapt to survive in the island she becomes lost on. She is met with hostility by the animals on the island, but over time is accepted. At the end of the story, she and the other animals have to fight with everything they have to save her. I do hope Peter Brown creates a sequel. This book is a must read.
Middle Grade
OCDaniel by Wesley King – As someone who suffered from severe OCD when I was the same age, this book was so well written. The characters were wonderful, the plot was engaging, and how the author chose to include the OCD was absolutely well written and I truly connected with Daniel. This is a book that I saw myself in, and could be a window for others.
Ms. Bixby's Last Day by John David Anderson – This story was beautiful. Three boys who together make a plan for their teacher who announces she is sick and won't be finishing the school year. Throughout the story, each boy describes what Ms. Bixby meant to them. And yes, I cried at the end.
Ashes by Laurie Halse Anderson – The final book in the Seeds of America trilogy. I loved reading this series and this book perfectly ties the remarkable story of Curzon and Isabel together that will make anyone want to read this series again. What I loved about this series is the historical accuracy and the primary documents that the author includes at the beginning of each chapter that makes the reader feel like they are really there during the American Revolution.
Wolf Hollow by Lauren Wolk – This book takes place during the aftermath of World War II and the bigotry and hatred that ensued because of it. This book takes a sharp turn towards the end, and it reminds the reader what it means to love your neighbor, and to stand up for what is right.
Young Adult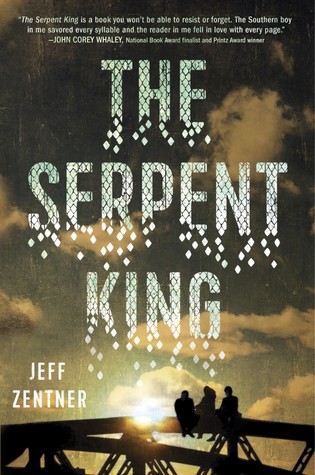 It's not me, it's you by Stephanie Katie Strohm – There are a few books that make me laugh out loud the whole time, and this was one of them. I fell in love with Avery Dennis the moment I started reading her "oral history" and I couldn't put it down when I started. I absolutely loved the format this story was told in and I died reading the "editor's notes"! If you are looking for a comical relief type of reading to escape reality, this is the book you need to read!!
The distance from me to you by Marina Gessner (2015) – I've always wanted to hike the Appalachian Trail and reading a novel set there was amazing and the story the author crafted was just perfect in every way! The story follows McKenna who sets out to hike the trail alone, and the adventure she has takes her off course, literally. This book paints what it means to be resilient and following your heart.
The Serpent King by Jeff Zentner – There are some stories that will stay with you for a very long time. For the "The Serpent King" by Jeff Zentner, I have few words to describe this book, it was remarkable. I know this one will stay with me for a long time to come. Dill, Lydia, and Travis: I will miss you all very much.
Rumble by Ellen Hopkins (2014) – I have read almost the entire bibliography of Ellen Hopkins (I should seriously dedicate an entire post to all her books) and this book resonates with me the most. The story follows Matt who has to come to terms with his brother's death and his own battle with the question "is God real?"
Adult
I am new to literature for adults, and I hope to read more in the coming years.
Underground Airlines by Ben H. Winters – A dystopian USA where the Civil War never takes place, which means slavery is alive and well. Victor has to go undercover to take down an abolitionist movement, but along the way makes a surprising discovery about the future of enslavement in the USA.
My Beloved World by Sonia Sotomayor (2013) – A wonderful, authentic story of Sonia's life and how she got to where she is now. Sotomayor as an author does a fantastic job writing her story, and the way she wrote it makes it feel like you have known her your whole life. Must read!
There you have it, books I loved this year. There are many other books I enjoyed reading this year, and if wrote about all of them, I would be writing for a month. If you are interested in seeing what else I read, follow my Goodreads account
-Jeremiah